Green label from FDDI – demonstrate the quality, compliance and environmental credentials of your footwear products with our well recognized footwear certification label.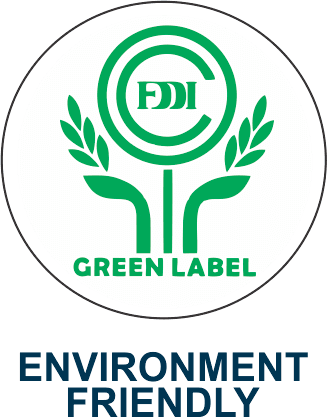 Green label safety footwear
Proving that your footwear products are environmentally friendly and safe for your consumers to wear is essential. Our Green label is a bench mark. It helps you to confirm that your products have undergone stringent footwear testing and are free from hazardous substances. It also demonstrates that your footwear conforms to strict international/regulatory requirements and consumer expectations.
"Green label is a quality certification label to be issued in order to certify environment-friendly Footwear & Leather Goods. Green label products – safe, healthy and environment friendly"
Benefits of FDDI Green Label
Green label is issued only to the footwear & leather produced by using environment-friendly processing agent in the process where the consistency is verified. Therefore, it is possible to use with confidence the footwear & leather products with Green label attached.
The more and more consumers are considering health and environmental factors when purchasing the products.
Quality assurance
This is the quality assurance system to verify through total inspection of each material and for the step of processing whether the Footwear & Leather goods are manufactured according to the environment-friendly standard.
Green label is attached to the product where hazardous element to the human body is thoroughly filtered by using the top international-level technology for detecting hazardous material.